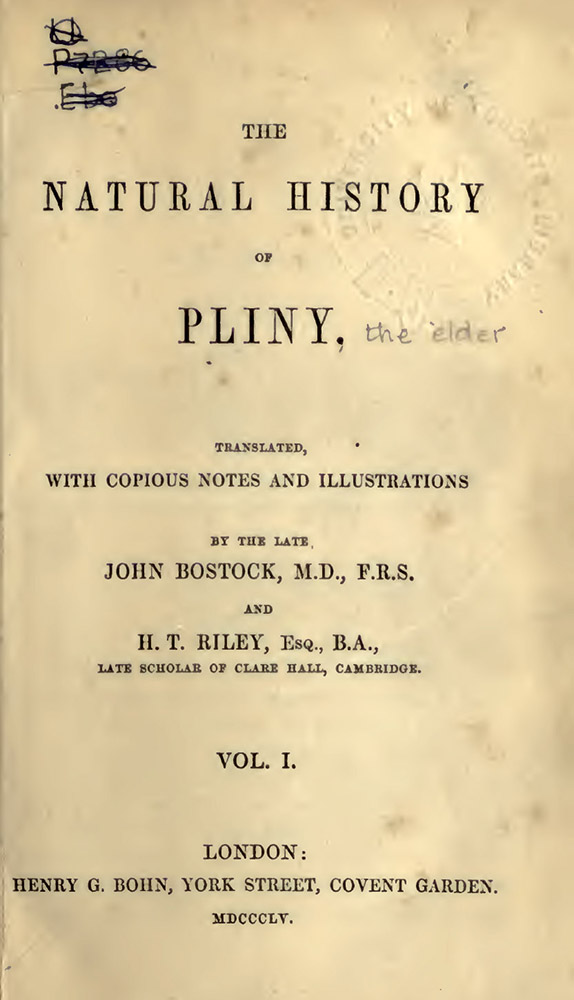 THE NATURAL HISTORY of PLINY
TRANSLATED, WITH COPIOUS NOTES AND ILLUSTRATIONS
BY THE LATE JOHN BOSTOCK, AND H. T. RILEY
LONDON, HENRY G. BOHN, YORK STREET, COVENT GARDEN
1855.
Book II, Chap.59
What we name Rainbows frequently occur,
and are not considered either wonderful or ominous;
for they do not predict, with certainty, either rain or fair weather.
Book II, Chap.62
In Italy, at Locri, and at the Lake Velinum,
there is never a day in which a rainbow is not seen.
Book XII, Chap.52
It is said that every shrub over which the rainbow is extended is possessed of the sweet odour that belongs
to the aspalathos, but that if the aspalathos is one of them, its scent is something quite indescribable.
Book XXXV, Chap.43
The daughter of Butades.
α
©