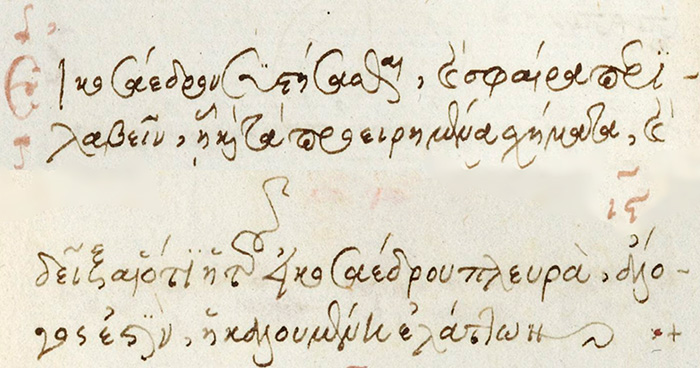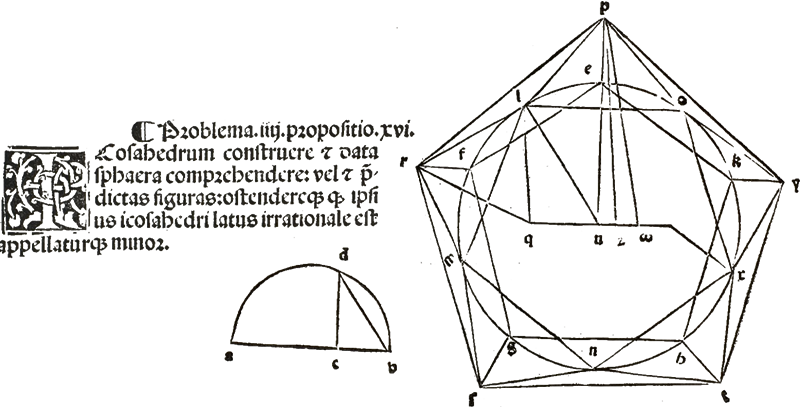 Proposition 16. To construct an icosahedron and comprehend it in a sphere, like the aforesaid figures;
and to prove that the square on the side of the icosahedron is the irrational straight line called minor.
Proposición 16. Construir un icosaedro inscrito en una esfera, como en las figuras anteriores,
y demostrar que el lado del icosaedro es la recta sin razón expresable llamada menor.
Proposició 16. Construir un icosaedre contingut en una esfera, com en les figures anteriors,
i demostrar que el costat de l´icosaedre és la recta sense raó expressable anomenada menor.
Construir um icosaedro e contê-lo por uma esfera, como as fi guras anteriormente ditas, e provar que o lado do icosaedro é uma irracional, a chamada menor.



α ? Σ ©

..