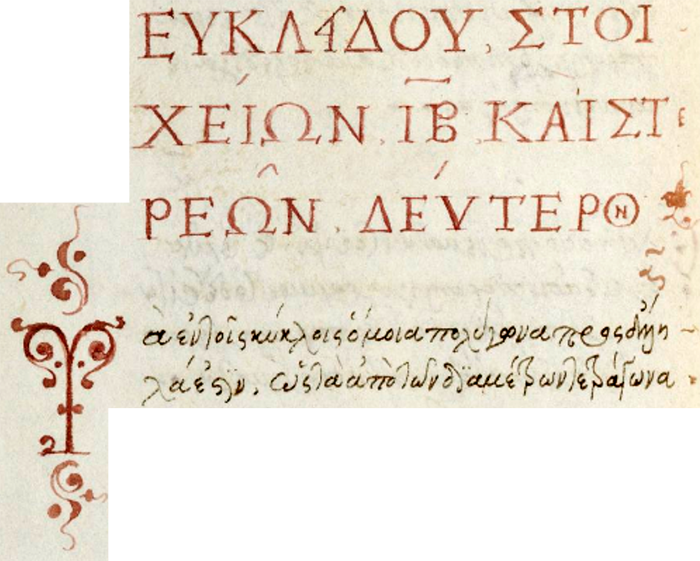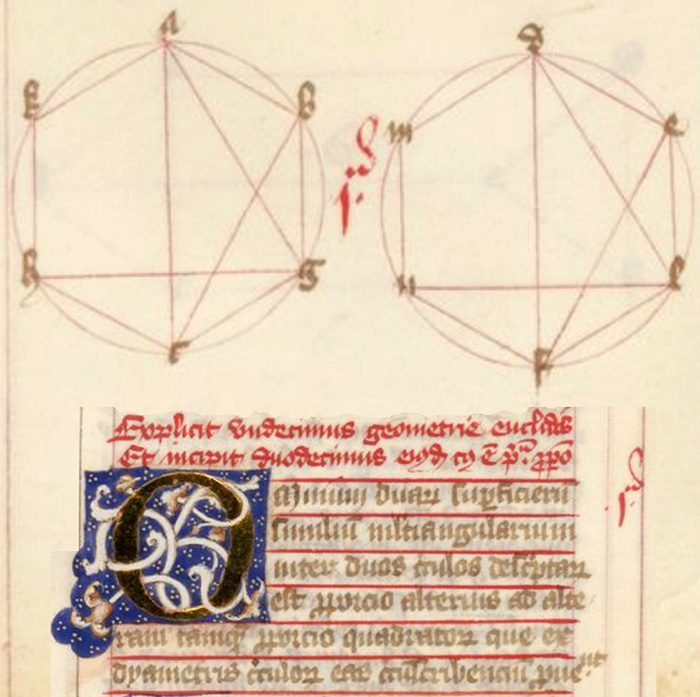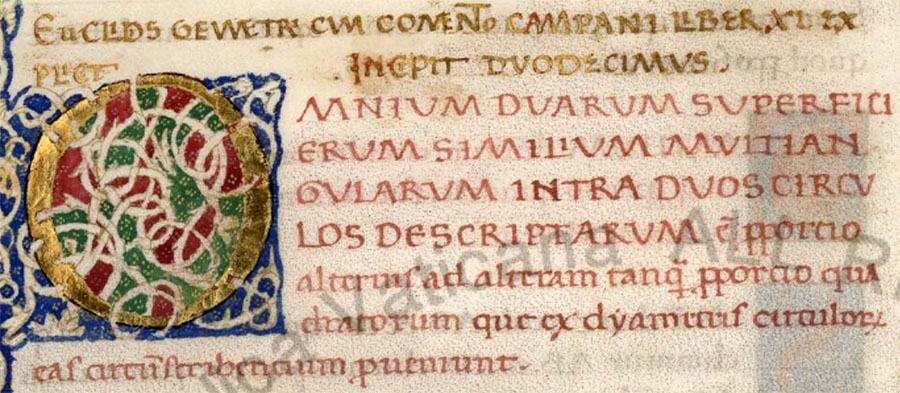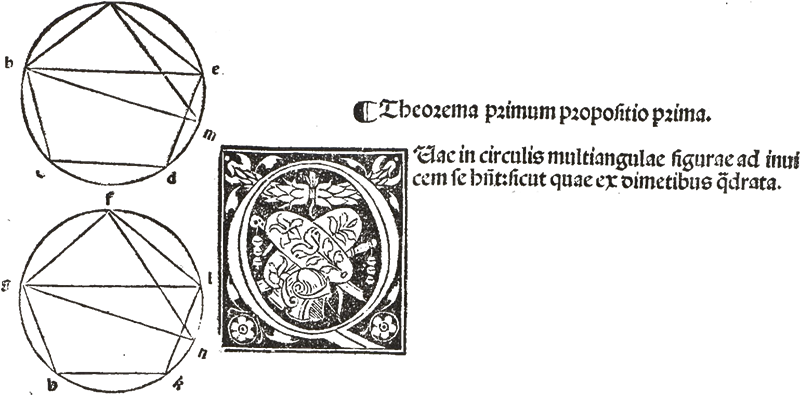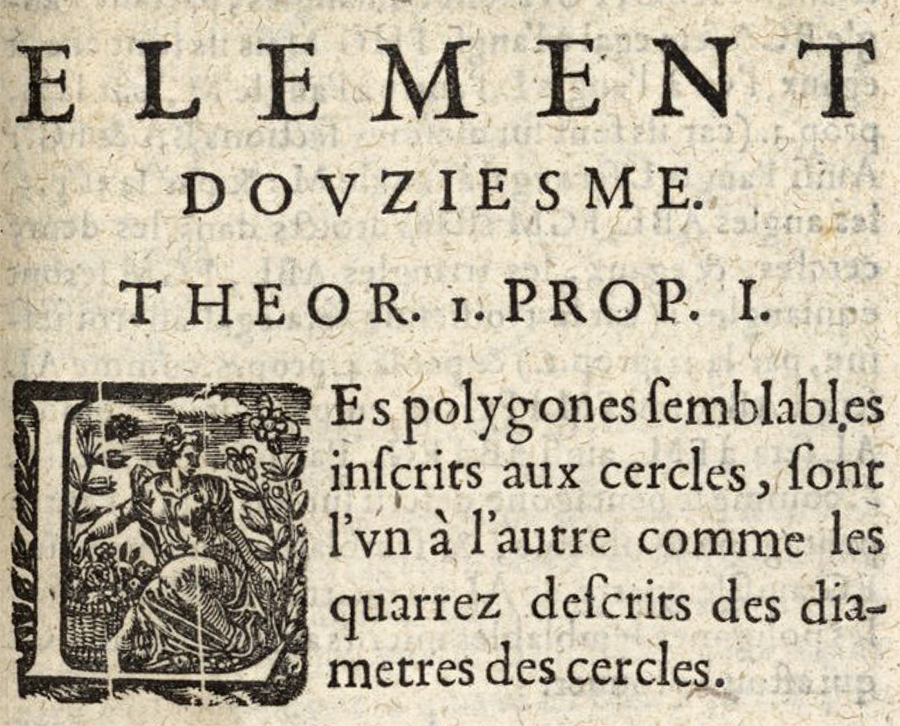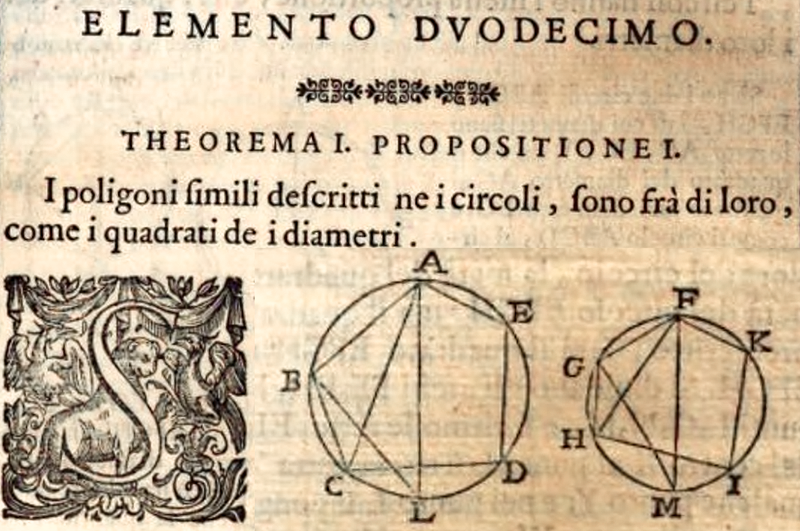 Proposition 1. Similar polygons inscribed in circles are to one another as the squares on their diameters
.

Proposición 1. Los polígonos semejantes inscritos en círculos son el uno al otro como los cuadrados de sus diámetros.
Proposició 1. Els polígons semblants inscrits en cercles són l´un a l´altre com els quadrats dels diàmetres
Os polígonos semelhantes nos círculos estão entre si como os quadrados sobre os diâmetros.





Figure XII.1 Tableau des 54 figures retenues Σ α ©


.

.