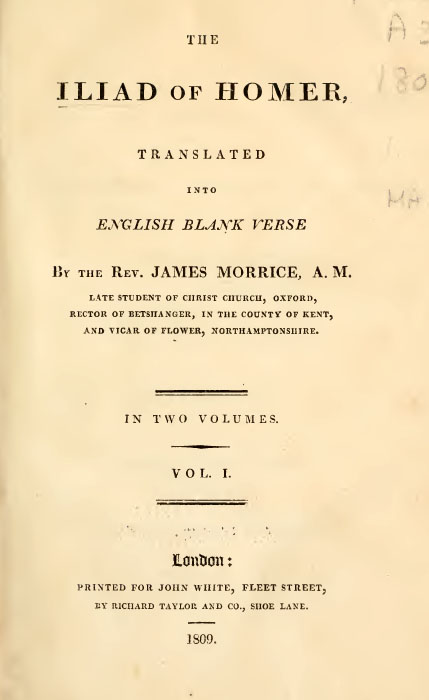 page 272 :
Iliad, XI.26
Three azure serpents rose to guard the neck
On either side, like to that bended bow
Which Jove impresses on a radiant cloud
With varied hue ; signal to human-kind.
The Iliad of Homer
Translated into English Blank Verse
By the Rev. JAMES MORRICE, A. M.
LATE STUDENT OF CHRIST CHURCH, OXFORD
LONDON, PRINTED FOR JOHN WHITE
FLEET STREET
BY RICHARD TAYLOR AND CO., SHOE LANE.
1809.
page 272 :Iliad, XI.26
α
©