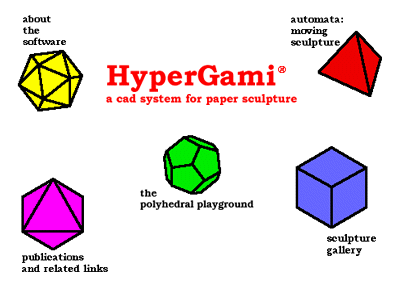 Welcome to the polyhedral playground!
---
This part of the HyperGami site allows you to explore polyhedra and make your own paper shapes. A java-enabled web browser is required. This site is constantly changing, so visit often!
---
These java applets have been designed with the support of the East/West Authoring Tools Group at Apple Computer, Inc.

copyright 1997 A/M Eisenberg